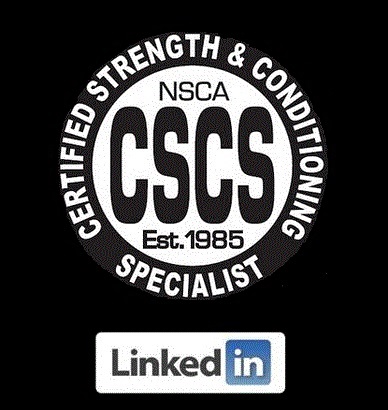 JAMES T. TANG, CSCS, NASM-CPT, PES, NIKE-SPARQ TRAINING EXPERT, IS THE HEAD SPEED, STRENGTH & CONDITIONING COACH (CSCS) for BLACKLINE ATHLETIC. Coach Tang is a FORMER NFL Strength & Conditioning COACH, SPEED coach & sports performance EXPERT. COACH TANG has OVER 29 years experience in strength & conditioning, and is CERTIFIED with the National Strength & Conditioning Association (NSCA), a Certified Personal Trainer (NASM-CPT) and a Performance Enhancement Specialist (NASM-PES) with the National Academy of Sports Medicine (NASM). COACH Tang is recognized as a SPARQ master training expert; designing training programs for professional, college, high school AND JUNIOR HIGH levels.
COACH Tang's background includes training, rehabilitation and corrective exercise for active adults, seniors, junior, varsity, collegiate and professional athletes. COACH TANG'S methods ARE highly REGARDED from DIVISION I, II & III schools, college, PRO COACHES and players for his ability to teach his methods IN a dynamic, hands-on FASHION - creating PROGRAM designs THAT DRAMATICALLY increasE ALL AREAS OF human performance.
BLACKLINE'S collective experience, education and knowledge consists of nationally certified trainers from elite NCCA accredited agencies in Human Performance Training, affiliated with award-winning hospitals, and FORMALLY EDUCATED in the fields of Kinesiology, Sports Physiology and Exercise Science. Additionally, our staff are current and former athletes who bring insight into Athletic Development, Leadership Development and teaching ADVANCED Physical Education.
KELLY TANG, NCSF - COACH KELLY Serves as assistant FITNESS & strength coach. She is a member of the National Council on Strength and Fitness (NCSF). coach KELLY is a former CROSS-COUNTRY ATHLETE who participates in several Chicago RACES annually. kelly TANG specializes iN personal training FOR ADULTS AND SENIORS, FITNESS boxing and sports performance TRAINING.
TEAMS • GROUPS • 1-ON-1

TEAMS / GROUPs (7+ PErsons)
seven or more (7+) PERSONS participating in a sports performance or fitness program. An excellent introduction or intermediate-level exposure to improving performance and uses diverse group training techniques. Places strong emphasis technique, teamwork, sportsmanship, discipline and healthly competition while working with others from various levels and backgroundS.
GROUPS (2-6 PErsons)
two to six (2 - 6) PERSONS participating in a training program who share mutual goals or objectives. This option is small enough to focus on specified, intensive training, yet large enough to challenge other areas of skill that will enhance the person's overall performance. Integrity of training is barely sacraficed, making semi-private training a cost-effective option.
1-ON-1
for a single person receiving undivided attention. Sessions are uniquely designed and customized to address specific skills or areas of weakness for the client. 1-on-1 training provides close, direct and continuous supervision to strengthening weaknesses, as well as, sharpening SPECIFIC skills the client would like to excel or master.
REACH US | (847) 337-4683
PRIVATE TRAINING STUDIO | bartlett, IL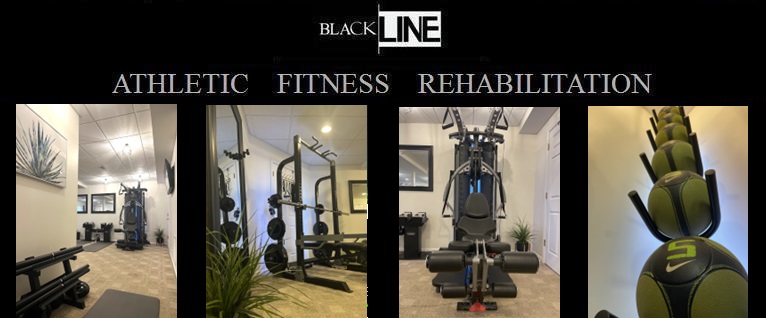 PLEDGE OF EXCELLENCE

BLACKLINE Extends A pledge of excellence to personalized treatment using our experience, knowledge and the most functional equipment available. The integrity of our programs is held to the highest standard and is constantly adapted to the latest, scientifically-based trends in the professional fitness and sports performance industry. Our business is built on building strong relationships with you. To ensure this, BLACKLINE'S DIRECTOr, James Tang is directly involved in as many training activities possible in order to sustain program QUALITY. If you wish james Tang's involvement in your training program, please contact us - WE WILL DO OUR BEST TO ACCOMODATE YOUR REQUEST.
FEES & PAYMENT POLICY

BLACKLINE ATHLETIC does not publish a majority of fees on-line for proprietary reasons. We consistently weigh and compare the level of professional treatment, value and PROGRAM quality to our competitors. By doing this, we can assure that our fees are EXTREMELY fair and competitive. Customized training fees are priced based on the exercise perscription. Training HELD at studios or with partner facilities has set pricing with discounts for bulk pACKAGES. ON-SITE Team, semi-private and group training pricing is based on total number of participants. 1-on-1 training is offered at a competitve, four TO ten-BUndle rate (AND are renewable). ALL APPOINTMENTS ARE CONDUCTED ON A 100% PRE-PAYMENT BASIS. CAMPS REQUIRE 100% PRE-PAYMENT. NO MAKE-UPS ARE AVAILABLE FOR ABSENTEES FROM SEMI-PRIVATE OR CAMP SESSIONS.
CHECK, CASH, CHASE QUICK-PAY, ZELLE, VENMO Are ALL accepted:
QUOTE REQUEST | (847) 337-4683
APPOINTMENTS | CANCELLATIONS | 'NO-SHOW' POLICY

BLACKLINE ATHLETIC HAS AN APPOINTMENT-based SYSTEM. mANY TIME-SLOTS ARE considereD 'PRIME-TIME'. any cancelled session by the client WITHIN 24-HOURS OF a CONFIRMED APPOINTMENT time, will be SUBJECT TO a forfeited SESSION fee. 'NO-SHOW'S' ARE AUTOMATICALLY forfeited THE SESSION fee. ALL sessions ARE under A "USE it OR LOSE it" basis within a designated period. CLIENTS ARE RESPONSIBLE FOR full USAGE AND FULFILLMENT OF all TRAINING Purchased. ALL PRE-PAID, UN-USED SESSIONS EXPIRE ninety (90) DAYS AFTER PURCHASE - SORRY, NO REFUNDS available. ANY SESSIONS CANCELLED BY BLACKLINE ATHLETIC RESULT IN A CREDIT OF EQUAL VALUE. THANK YOU FOR YOUR cooperation.